CLOUD VPS or DEDICATED CPU?
Hyperconverged SSD

15GB+ Space
Intel E5 (3.5GHz+) vCPU
1Gbps Connection
1 IPv4 / 16 IPv6
Instant Setup!
Hyperconverged SSD

120GB+ Space
2 x Intel E5 (3.5GHz+) vCPUs
1Gbps Connection
2 IPv4 / 16 IPv6
Instant Setup!
SchnellNode Technology
We use top performance technology on the market

Processors
Our VPS nodes are provisioned with dual Intel E5-2680 CPUS. The CPUs use Intel TurboBoost v2 technology that boosts the vCPU's frequency from 2.7 to 3.5Ghz. For the shared plans, CPU is allocated fairly amongst the VPSs, with the possibility to burst the clock up to 99%. We are not overpopulating our nodes so your CPU will never be shared with more than 5 VPSs. For the dedicated plans, the CPU cores are allocated 100% to your VPS.

Storage
We use SuperMicro enterprise grade servers stocked with SSDs in lightning fast Hyperconverged storage. Our servers provide incredible I/O as well as the safety of drive redundancy. We perform regular benchmarks and replace the drives that start to slow down before they fail.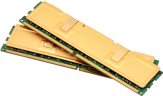 Memory
Our RAM is incredibly fast - DDR3-1600 - highest quality. Each VPS node is stocked with a minimum of 256GB RAM. Our nodes are permanently monitored and we carefully configure them to prevent over-allocation of resources. You get all of the RAM you pay for, guaranteed.

Network
We partnered with a top quality facility in Germany to deliver this great performance in Europe. 310 GBit/s european peering, 210 GBit/s US peering Level3 Communications/Global Crossing.

Full control
Your VPS is totally under your control. You can use SSH and/or Remote Desktop to install programs and configure your VPS.. With the control panel, you have remote console access to your VPS, even if it is unreachable over SSH. Additionally you can order cPanel for your CentOS VPS and enjoy easier management of your VPS.

OPERATING SYSTEMS
Windows Server 2012 and several Linux distributions (x64 and i686) are available for setup as OS Templates and ISO Images. You can reinstall the OS you want with our control panel. Only a few clicks and your VPS OS is changed.
Our mission
SchnellNode purpose it to provide affordable VPSs with powerful performance. We know the secret consists in carefully configuring and optimizing the resources for specific tasks and/or features. We strive to bring on the market fully featured miniVPS templates that attached to your VPS will provide enhanced experience all of this while keeping a low margin. We know that amongst others the most important thing is the loyalty of our customers, this is why we focus on providing exciting VPS hosting experience they can enthusiastically spread the word about us on all the internet.

VPS hosting
Our SSD VPSs are amongst the best on the market. We implemented top high-tech products and took the time to fine-tune and configure them in order to provide the services that will not only exceed your expectation, but will make you rave about everywhere. You can review our technology here.

SUPPORT TEAM INFORMATION
SchnellNode support comes from a small team of tech passionate individuals who's dedication to provide best hosting experience represents their very own core nature. This allows them to go the extra mile to ensure your VPS experience exceeds the high standards of the industry. We have a deep bond and we do not outsource our support.

Customer satisfaction
We are committed 100% to customer satisfaction. We want our customers to feel proud that we host their VPS. If there are any suggestions or concerns you can also contact Iosif P. (CEO) directly at iosif .at. schnellno.de

Hardware and network
We own all our
server hardware
. We partnered with a
top quality facility
in Deutschland to deliver this great performance in Europe. 310 GBit/s european peering, 210GBit/s US peering Level3 Communications/Global Crossing.

Affordable prices
Our pricing is one of our strongest asset. We strive to provide the best prices in the Europe's competitive market and this ensures that your services will be affordable always. Even if our prices are too good to be true, we CAN provide them and maintain a growing business longterm.
Our guarantees

Instant setup
Seconds after the payment confirmation, an e-mail with your VPS Information is dispatched. The OS template setup is fully automated and your VPS is available right away. Sign up, pay, and enjoy your INSTANT VPS!

100% UPTIME
One of our crucial commitments is the uptime. We have the technological means to keep your VPS online and connected 100% of the time.

Friendly Support
Before we started this we were customers as well so we know very well what bad support experience feels like. We are very friendly and we love what we do and this mirrors into our day-to-day tickets. Give us a shout and see for yourself!